HMS CAVALIER D73
'C' (CAESAR) Class Destroyer
Walkaround
by Darren Scannell



HMS CAVALIER's keel was laid on February 28th, 1943. She was launched on April 7th, 1944 and completed on November 22nd, 1944. She was one of 96 emergency destroyers ordered for the war effort between 1940-42. HMS CAVALIER was privileged to be among the first ships to be built with a partially welded hull, the forward and after parts, while amidships remained riveted for strengthening purposes. The new process gave the ship additional speed and women were able to handle the welding more efficiently than the heavy job of riveting, important at a time when most men were required for active service.

HMS CAVALIER was commissioned for the first time in January 1945 as R73. She joined the 6th Destroyer Flotilla, Home Fleet and served in Norwegian and Russian waters on convoy duties (including RA64 from which the Battle Honour "Arctic 1945" was awarded) until the end of the war in Europe on the 8th May 1945, when she then joined the Western Approaches Command. During the war, because of Cavalier's high speed capability, she was selected to help escort the then troopships RMS Queen Mary and RMS Queen Elizabeth, bringing thousands of American soldiers across the dangerous war zone of the Atlantic Ocean. After the war she immediately left to join the British Pacific Fleet and spent a year on the East Indies Station, visiting Singapore, Malaysia, Java (with Gurkhas embarked), Australia and India (to control the Indian Navy mutiny), returning to Portsmouth in mid June 1946 prior to being put into the reserve fleet.

Between 1955 and 1957 Cavalier was modernized. She was taken to the Thorneycroft yard at Woolston where a modern Daring Class open bridge was fitted (which she still has), X gun removed, a new gunnery Mk6M Director installed, a single 40mm Bofors mounting either side of the Bridge and one twin 40mm Bofors aft, one bank of four torpedo tubes and twin squid anti submarine mortars all fitted, as well as an update on radar equipment.

For CAVALIER's second commission, her pennant number changed permanently to D73. In July 1957 she left reserve and joined the 8th Destroyer Squadron on the Far East Station. She helped with the troubles in Borneo, took part in the Atomic Bomb tests at Christmas Island and worked in the Persian Gulf and Singapore areas as well as Fiji and Hong Kong. The commission concluded in Singapore on January 1st, 1959, when her crew flew back to England.

On the 4th of January 1959, CAVALIER was commissioned for the third time. She sailed via Hong Kong to carry out Royal Escort duties around Australia and then on to Penang, Singapore and Saigon as well as Japan, Australia again and Tasmania, fitting in many exercises en route to the various locations, finally returning to Singapore on May 13th 1960 to hand over to a new crew.

The fourth commissioning took place on June 24th, 1960 after the new crew were flown out from the UK. Following an extensive work up, more time was spent on exercises in and around Singapore and Hong Kong, then CAVALIER was plane guard for USS TICONDEROGA CV14 and became honorary "Tico Tigers" Safety ship in the Pacific for the Queens flight to Australia. After a visit to Subic Bay and Manila she went to Guam and Japan. Next were undercover operations along the Chinese coast and then back to Singapore before paying off in December 1961.

In Jan 1962 CAVALIER commissioned for the fifth time. Following a large exercise in the Singapore area, she sailed for Korea and Japan to restore good relationships, following the war. Next she went to Australia for a goodwill visit, but when the Malaysian troubles started in December 1962, she was ordered to embark Gurkhas and the Queen's Own Highlanders troops from Singapore to Borneo and act as a communications HQ ship. In January 1963 she returned to Australia as guard ship for the Royal Tour of Australia and also visited Fiji, New Zealand, Christmas Island and El Salvador, before returning across the Pacific Ocean via El Salvador, the Panama Canal and the Bahamas to arrive in Portsmouth on the 26th of May to join the Reserve Fleet again, laying up at Devonport and Chatham. On May 21st,1964, while being towed from Chatham to Gibraltar for a refit, there was a collision with the 17,000-ton Liberian tanker Burgan and a new 25 ft of welded bow had to be fitted (the rest of the ship being riveted) before continuing the tow. She remained in Gibraltar, during which time her twin 40mm Bofors was removed and the Seacat missile system fitted, until the 22nd of September, 1966, when she left for Portsmouth.

CAVALIER's sixth commission started in November, 1966 in Portsmouth. She was assigned to the Home Fleet. In May 1967 she sailed for the Far East via the Cape, as the 6-day war between Israel and Egypt had closed the Suez Canal, to take up duties on Beira Patrol and escort HMS EAGLE to Singapore to join the 1st Destroyer Squadron in the Far East Fleet. She spent some more time in Australian waters and Beira Patrols, eventually returning to Devonport on May 30th, 1968 to join the Western Fleet. She saw service in home waters and the Mediterranean until the 23rd of February, 1969, when she entered Gibraltar to pay off and to be refitted.

CAVALIER left Gibraltar on the 6th of January, 1970 for Portsmouth, where she was to commission for the seventh and last time on March 6th. She served in the Mediterranean and home waters as plane guard for HMS ARK ROYAL, after which CAVALIER spent her twilight years showing the flag and recruiting. On the 5th of July, 1972, the 28 year old Cavalier paid off for the last time in Chatham Dockyard having covered an estimated 564,140 miles during her career.

On 4th October 1977 CAVALIER was sold to the HMS Cavalier Trust for £65,000 and she was towed to Portsmouth for docking. She was opened to the public in August 1982, but by October 1983 she had to close due to funding shortfalls. She was towed to a new home at Brighton Marina in November 1983. In 1987 South Tyneside Council (her adoptive home from 1944) bought her for £70,000 from the HMS Cavalier Trust, with plans to create a National Ship and Shipbuilding Exhibition Centre. More problems ensued and the ship was eventually sold to HMS Cavalier (Chatham) Trust and on the 16th of May 1999, Cavalier returned to Chatham Dockyard, and the care of Chatham Historic Dockyard Trust (CHDT), where she now resides in No2 Dock, birthplace of HMS Victory as a museum ship.



Ships in Class
Name
Builder
Launched
Commissioned
Last known disposition
R07 CAESAR (ex R58 RANGER)
John Brown (Clydebank)
Feb 14/43

1944

scrapped 1966
R01 CAPRICE (ex SWALLOW
Yarrow (Clyde)
Sep 16/43
Apr 5/44
scrapped 1975
R62 CASSANDRA (ex TOURMALINE)
Yarrow (Clyde)
Nov 29/43
1944
Torpedoed Dec 11/44 by U-boat
repaired at Gibraltar, 1945
scrapped 1966
R85 CAMBRIAN (ex SPITFIRE)
Scotts (Greenock)
Dec 10/43
Jul 17/44
scrapped 1975
R30 CARRON (ex STRENUOUS)
Scotts (Greenock)
Mar 28/44
1944
scrapped 1967
R73 CAVALIER (ex R04 PELLEW)
J.S. White (Cowes)
Apr 7/44
Nov 22/44
1975 preserved as museum
permanently moored at Southampton
R15 CAVENDISH (ex SIBYL)
John Brown (Clydebank)
Apr 12/44
1944
scrapped 1966
R25 CARYSFORT (ex R49 PIQUE)
J.S. White (Cowes)
July 25/44
Feb 20/45
scrapped 1970
Specifications
| | |
| --- | --- |
| Length(O/A) | 362.75' |
| Length (W/L) | 350' |
| Beam | 35.75'' |
| Draft | 10' / 17' max |
| | |
| --- | --- |
| Full Load | 2,530 tons |
| Standard | 1,900 tons / 1,710 tons (light) |
Boilers
2 Admiralty 3 drum type (300 lb/sq.in. 640 degrees F.)
Turbines
2 Parsons geared
Horsepower
40,000shp
Shafts
2
Max Speed
36.75 knots

Endurance
1,300 NM @ full speed
2,800-3,000 NM @ 20 knots
5,300 NM @ 15 knots
Main Gun
4 x 4.5" DP Mk IV / Twin x
AAW
2 x 40mm Bofors Mk4 AA with Hazemeyer mounting amidships (Caprice 4 x 2 pdr (40mm) pom-pom (1x4) in lieu of 40mm)
6 x 20mm Oerlikon Mk.5 AA (2x2 + 2x1) in 1945 the majority had their 20mm replaced by 16 - 2 pdr pom-pom (4x4)
Torpedoes
8 x 21" Mark VIII Torpedo Tubes (2x4)
ASW
2 stern racks for Mk.VIII 300 lb canister depth charges
4 depth charge throwers
Air Search Radar
Type 291 Air Warning Radar
Surface Search Radar
R.D.F
Type 271/272 P/Q
Type 86TBS aerials
HA/LA Director
Sonars
Type 123A Asdic with Electric Gyro Compass
Type 127 'Sword' depth detector
| | |
| --- | --- |
| Crew | 12 Officers, 180 Ratings (Wartime) (225) |
---
Back to Walkaround Index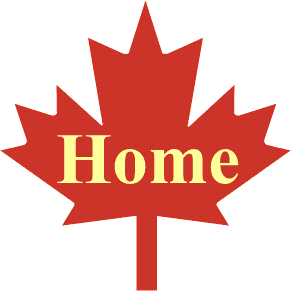 Copyright © 2006 The Resin Shipyard